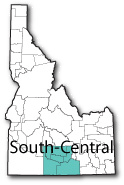 Twin Falls / Jerome KOA Holiday
Idaho vacation camping at the KOA Campground in Twin Falls, Idaho - Complete information about activities, events and nearby attractions at the Twin Falls/Jerome.....
Village of Trees RV Resort
Come and stay on the beautiful Snake River; enjoy our massive shade trees and green grass, and lovely amenities. We also have cozy river-view cabins and extended.....

New Search